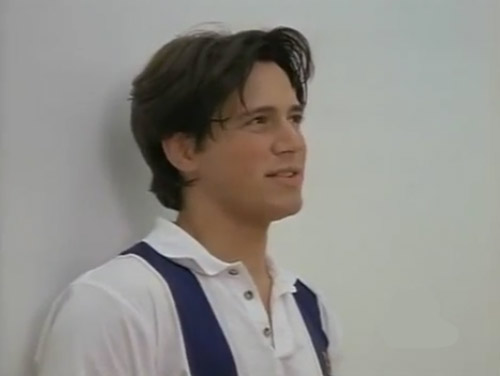 Après une pub en 1990 et un film en 1996 nous retrouvons Nick Kiriazis dans une série pour un rôle récurrent. Deux ans avant son grand rôle dans le soap Sunset Beach nous le retrouvons dans Beverly Hills 90210 produit également par Aaron Spelling.

Durant 5 épisode de la saison 6, Nick y joue le rôle du Prince Carl, un ami d'enfance de Claire. Il se lie d'amitié avec Steeve le petit ami cette dernière. Le prince tombe amoureux de Claire et essaye de la séduire mais celle-ci est amoureuse de Steeve.
Petite anecdote de Nick : « J'étais venu avec tout ce caractère de la classe supérieure et quand je suis allé à ma première audition, j'ai fais un accent anglais. Ils étaient comme, 'Non, non! Ils voulaient juste un gars ordinaire. »
Certains ont découvert Nick dans cette série mais pour les personnes qui auraient découvert les scènes de Nick dans Beverly Hills bien longtemps après Sunset Beach, cela est intéressant de le voir de « nouveau » dans un rôle récurrent. Son rôle est différent de celui du Père Antonio Torres de plus nous pouvons apprécier ses nombreuses tenus vestimentaire que ce soit un costume, une tenue de squash, un t-shirt, un pull, une chemise,…
[EN] After a commercial in 1990 and a film in 1996, Nick is back for a recurring role. Two years before his big role in Sunset Beach, Nick appears in Beverly Hills 90210 also produced by Aaron Spelling.
For 5 episodes in the 6th season, his character is the prince Carl, Claire's childhood friend. He befriends with Steve, Claire's boyfriend but Carl is falls in love with Claire and try to seduce her but she's in love with Steve.
Anecdote from Nick: I had come up with this whole upper-class character and when I went to my first audition, I did an English accent. They were like, 'No, no!' They just wanted a regular guy. Source: Soaps In Depth Magazine ; June 2nd, 1998.
For some people who discovered Nick in Sunse Beach, it's interesting to see him "again" in a recurring role. His role is really different of Father Fit. Furthermore, we can appreciate his numerous clothes (suit, shirts, sports gear…).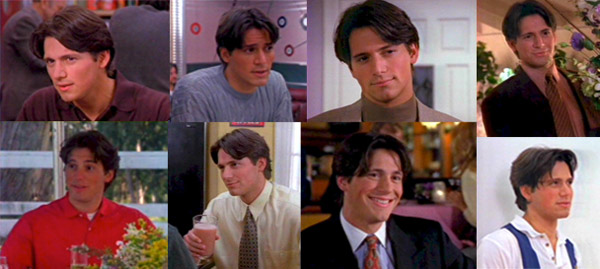 Retrouvez un mix de ces apparitions dans la série : // Watch a mix of his appearance in the serie: